2018 Raffle Giveaway!!!
It's been a heck of a year for all of us. I just want to share how grateful I am to all of the terrific teachers that I work with every day. There is no time I appreciate you more than testing season! To celebrate the 2018 Teacher Appreciation Week at Lakeland Junior Senior High School, the counseling office is running a raffle. I have a set of Plickers card for at Lakeland Junior Senior High School Teacher to win! Just follow the raffle directions to win. Use your school email address to enter. Only LHS teachers can participate. Winner will be chosen on Wednesday 5/9/2018!
Powered by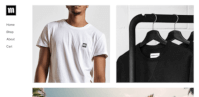 Create your own unique website with customizable templates.