The ASVAB (Armed Services Vocational Aptitude Battery) is a multiple aptitude battery that measures developed abilities and helps predict future academic and occupational success in the military. It is offered annually at Lakeland Junior Senior High School in the fall.
College Board PSAT Exams
Additional information about each of the exams can be found by clicking the image related to the exam.
PSAT 8/9

The PSAT 8/9 is offered to interested students in grades 8 and 9 during the spring months at Lakeland. For the 2018-19 school year, the test tentatively be given on March 7, 2019.

PSAT 10

The PSAT 10 is offered in both the fall and spring at Lakeland. Fall testing is offered to interested sophomore students (at a cost to the student) and spring testing is given to all sophomores at no cost to the student. The spring test for 2018-19 will be given on March 7, 2019. No registration or payment is necessary.

PSAT/NMSQT

The PSAT/NMSQT is offered in the fall to junior students. This test serves as both a practice for the SAT test and as the National Merit Scholarship Qualifying Test.

The SAT Test is a standardized test that is widely used for college admissions. Taking the SAT is required by many but not all colleges and universities as part of the admission process. The LHS School Counselors recommend that students take the SAT or ACT (see below) at least three times, twice junior year and once senior year. The SAT Subject test is a separate test from the SAT test that needs to be taken if the college a student is applying to requires it.
AP Exams
In addition to the PSAT 8/9, PSAT 10, PSAT NMSQT and SAT exams, the College Board offers AP exams in conjunction with courses offered during the school year. The College Board offers the possiblity of over 30 courses/exams. LHS currently offers AP courses in Biology, Calculus, Chemistry, Computer Science A, Computer Science Principals English Language and Composition, English Literature and Composition, and US Government & Politics. Students in these courses are encouraged to take the corresponding exams as scoring high enough gives them the possibility of earning college credit. The Lakeland School District generously pays for the exams of current students who are enrolled in our courses (savings to students of over $90 per exam). .Exams are given on national dates determined by the College Board and all fall during the first two weeks of May. There will be a preadministration session in April. The date will be published as soon as it is available. AP Exam dates for LHS can be found on the
School Counseling calendar.
Test Prep

​Test Preparation is an important part of preparing for college applications. A simple google search will provide you with hundreds of options that range in price from free to thousands of dollars. While LHS School Counselors cannot endorse any one product, we will list affordable local options when we receive information. One preparation that we do endorse is the partnership between The College Board (SAT/PSAT) and Khan Academy. Students can link their College Board Account to Khan Academy in order to access a PERSONALIZED practice program based on past test (PSAT or SAT) performance. It's FREE!
Powered by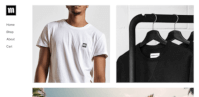 Create your own unique website with customizable templates.